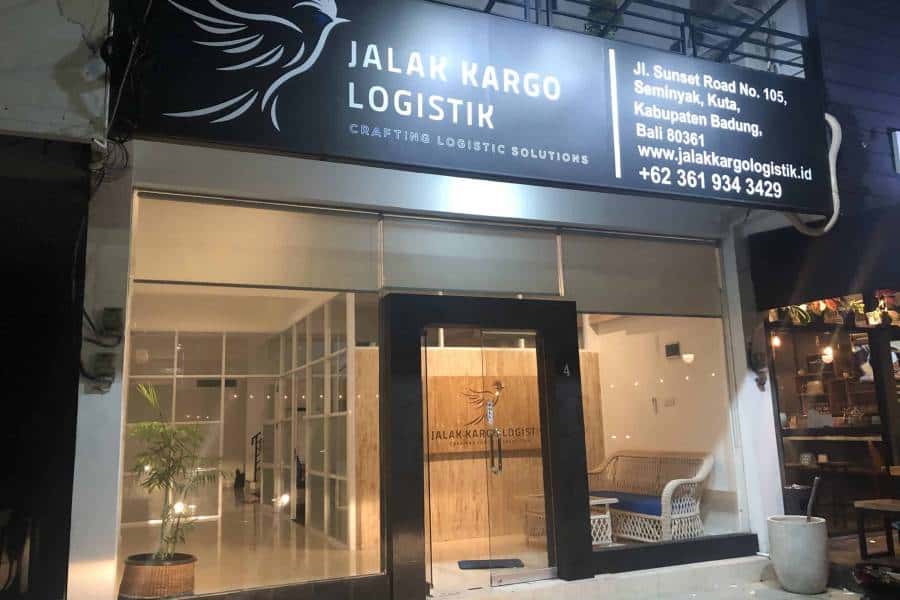 Jalak Kargo in the Evening
This is our office look in the evening time. Our office strategically located on Jl Sunset Road no 105 Seminyak, opposite the Yamaha workshop and not far from the Mertanadi junction. Feel free to visit us and ask for Export or Import suggestion or even Domestic Delivery.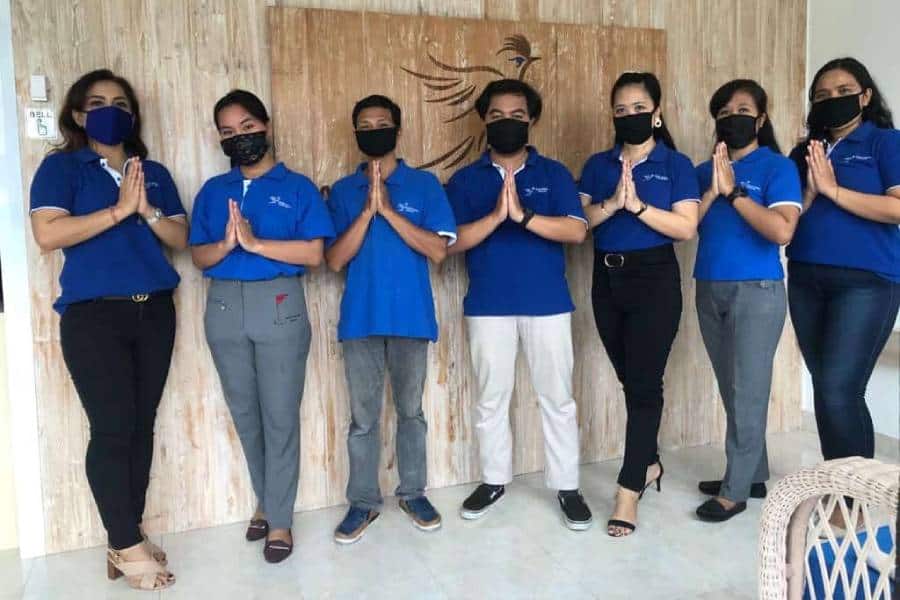 Working in the new Normal
As we are operating in logistics field, we always ready to serve your need for Delivery worldwide or domestic. We apply standard protocol such as wearing mask, we prepare hand sanitizer for our guest and other needed protocol. (ps: social distancing applied, only for the picture taking purpose)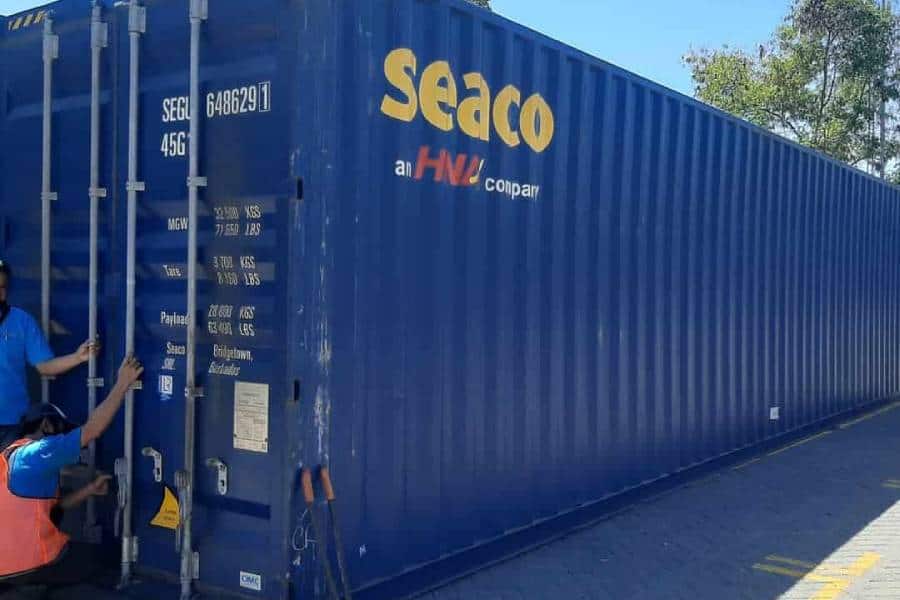 Handling Imports
This is one of the imports just arrived from Shandong China, one of the import processes once the container arrives, Indonesia Customs will do the checking, then we ensure it is still locked and cargo number match the PIB (Import Notice).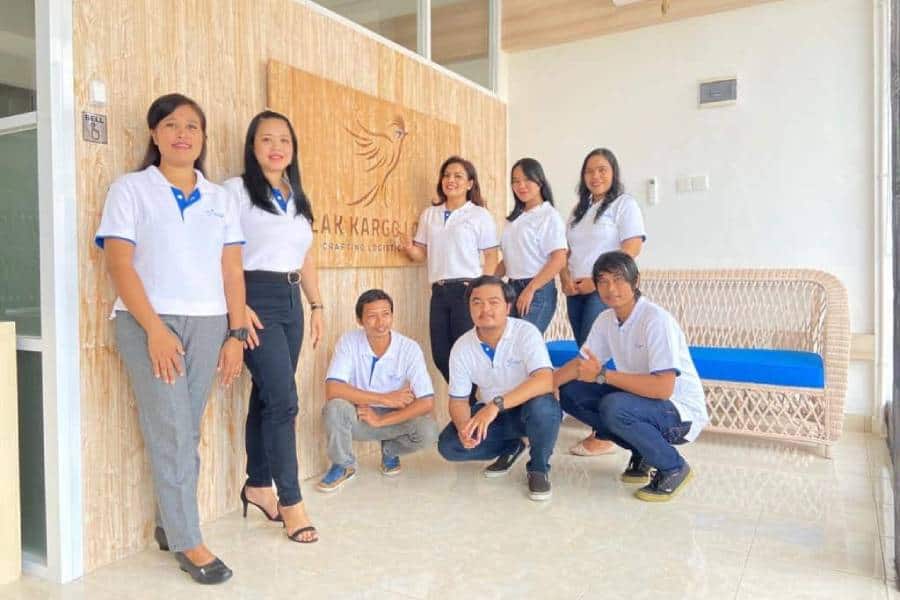 Jalak Kargo Name
Here is Jalak Kargo Logistik team in white uniform in our living room. There is a board of Jalak embossed to the wall. Jalak Kargo Logistik is taken from Jalak Bali iconic and native bird from Bali, a beautiful but endangered species from this island of paradise. The idea is we do not only take the name of this majestic bird but also become an eco-friendly company.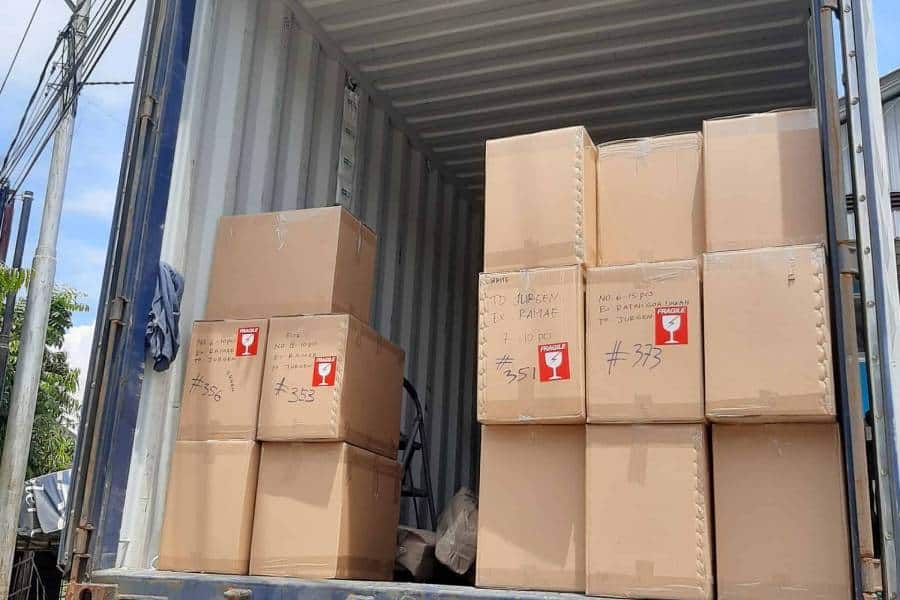 FCL or LCL Shipment
Jalak Kargo arranges both Full Container Load (FCL) and Less Container Load (LCL) for shipments imports and exports. This is our shipment ready to deliver to Mauritius island… we ship worldwide.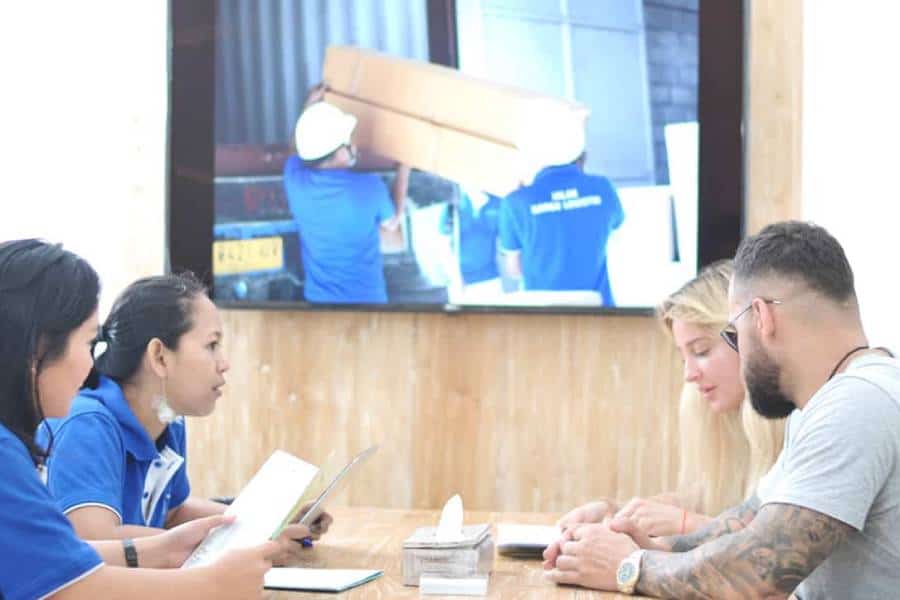 Meeting Room at Jalak Kargo
Here is the other part of our office, our board room or meeting room. Our meeting is for our customer to discuss their logistics need, as of our tagline for crafting the logistics solution.
Blessing Ceremony
The picture was taken during Grand Opening of our office last February. We had a "tumpeng" (Cone Shaped yellow rice with side dishes and meat) and the most important thing was the blessed with prayer by Ustad (Islamic Ceremony).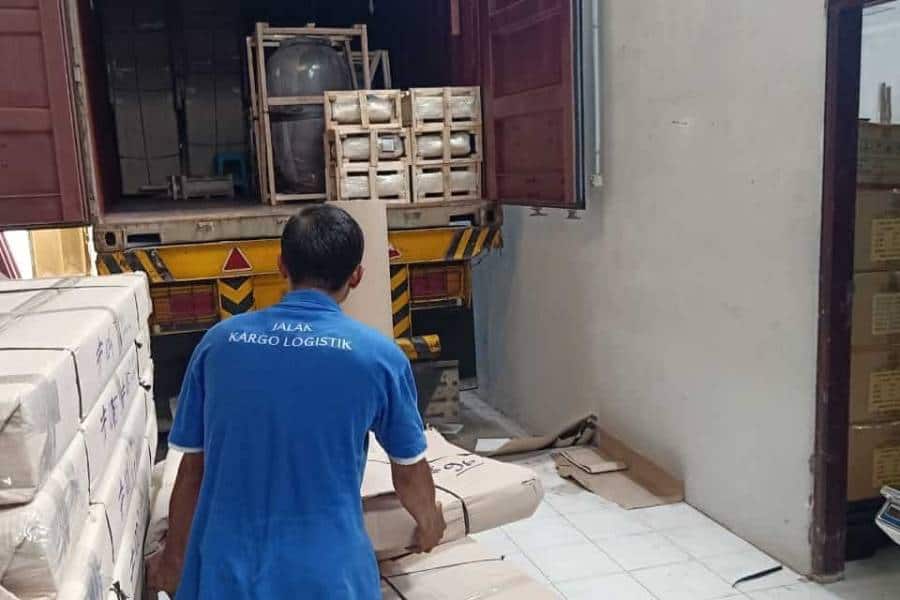 Warehouse Situation
Our warehouse located on Jl Sekar Jepun Denpasar. This is usually we store our customer goods, packaging them and prepare to load them to container then later ship them to the destination they wanted.